Paris, 30 October 2019
A technology transfer for the M55J carbon fiber production was officially signed on 30 September between the Japanese group Toray Industries and its French subsidiary Toray Carbon Fibers Europe, located in Lacq (Pyrénées-Atlantiques).
The M55J carbon fiber is an MJ-type high modulus carbon fiber with enhanced tensile and compressive strengths. It is one of the most resistant carbon fiber from the Torayca series offered by Toray Industries, with a 540 GPa elongation modulus and compatibility with different types of resins.
The M55J is typically used in critical applications with the highest rigidity and thermal expansion coefficients, such as boating, aerospace, and high-end sporting goods.
This Toray Industries' flagship product is now manufactured at Toray Carbon Fibers Europe facility in Abidos near Lacq.
"This new technology transfer demonstrates our group's confidence in the know-how of Toray Carbon Fibers Europe and positions the company as the European leader of Toray Industries. Making such a high-quality carbon fiber on French soil is a tremendous marketing capability asset when aiming at very high-technology markets",
Jean-Marc Guilhempey, CEO, Toray Carbon Fibers Europe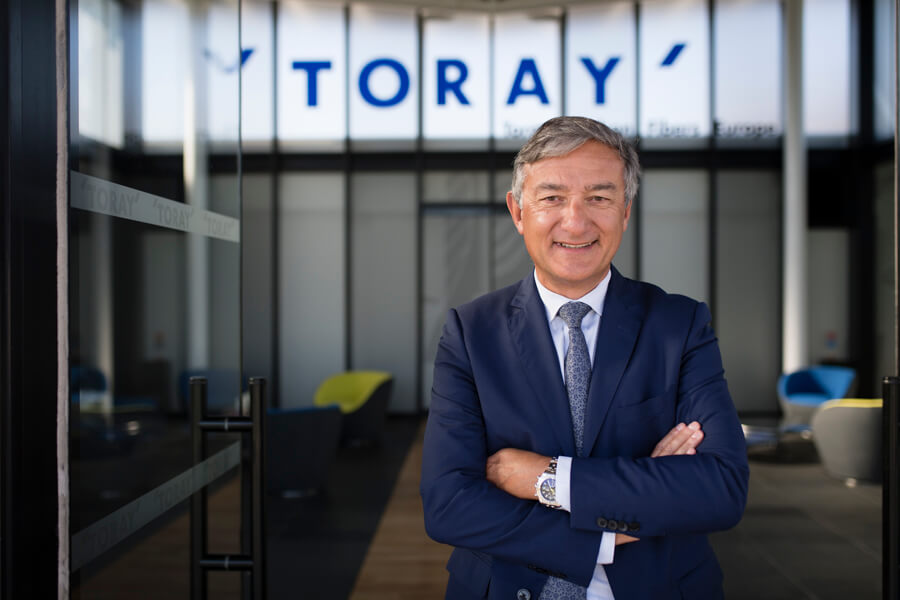 About Toray Carbon Fiber Europe
Toray CFE has extensive experience in the manufacturing and marketing of Torayca ® Carbon Fibers. Over the various years, Toray CFE has sought to broaden its product range to offer the distribution of carbon fibers, manufactured by Toray in Japan and the USA, to provide the whole European market.
Based on long-proven expertise and a high level of quality, our technology has enabled us to become one of the major partners of the various manufacturers and players in the aerospace industry. An important part of our business is dedicated to the Sports and Recreation sector. The industrial sector is now the largest consumer of carbon fiber, and the development of new applications only increases its dominance. Composite has also taken a significant place in these sectors.